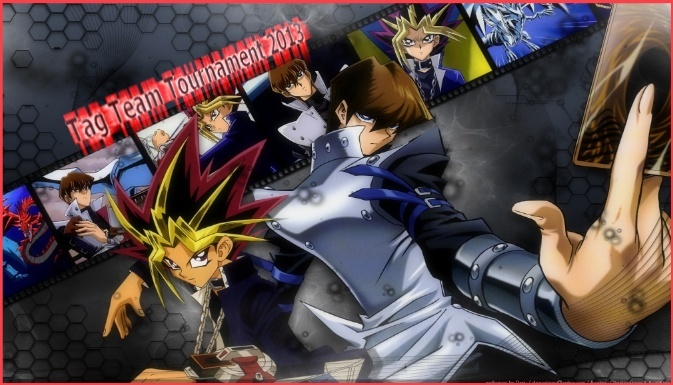 Yea its finally here folks. By popular demand I'm hosting the 2013 Spring Tag Team Torunament. Nows the time too see who is the best tag team duo on PDA.
Resgistration:
You and your partner pm me
PDA name:
IGN name:
Partner name:
Tag Team name :
I need 2 pms per team so i have confirmation.
Banned Decks:
Burn
Stall
Exodia
Final Countdown
Rules:
1. NO SAME DECK TAGGING. You are allowed to use decks that work well with each other but not 2 of the same deck
The Event will start Monday April 21th. (4/21/13)
Registration is Due Friday April 19th (4/19/13)
You will have 3 days to complete your duels since i know you all have different time zones. That will give you time to plann when your going to meet and duel.
Any match not played will be called a draw.
If one team has been online and available and the other has not the team that was not there will face immediate disquaalification.
Any violation of the rules will result in immediate disqualification.
Any one in use of the banned decks will be immediately disqualified.
PRIZES:
1st place : 300 dp each and there names in PDA hall of fame
2nd place : 150 dp each
3rd place : 75 dp each
Good Luck to all competitors
_________________